June, July, August, September
Used Car Saturdays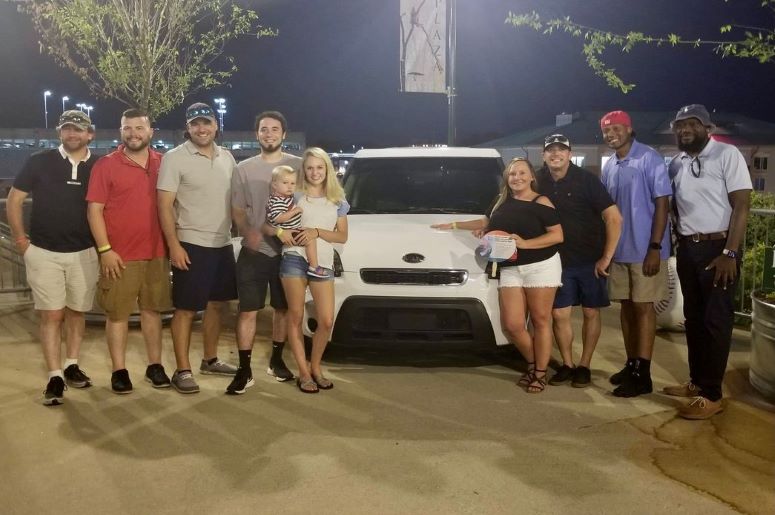 TVFCU is excited to announce our 30th year of Used Car Saturdays! We are partnering with local dealerships to give out a used car at many of the Lookout's home games. We hope you'll join in on the fun!
Location:
Chattanooga Lookouts Stadium: 201 Power Alley, Chattanooga, TN 37402
Time:
Gates open at 6 p.m.
First pitch is at 7:15 p.m.
Schedule:
June 10 Lookouts vs. Birmingham Barons – Mtn. View Chevrolet
June 17 Lookouts vs. Rocket City – Mtn. View Nissan of Dalton
July 1 Lookouts vs. Tennessee Smokies – Long Automotive Group
July 15 Lookouts vs. Mississippi Braves – Mtn. View Nissan of Cleveland
July 29 Lookouts vs. Montgomery Biscuits – Mtn. View @ 153
August 12 Lookouts vs.Pensacola Blue Wahoos – Mtn. View Chrysler Dodge Jeep Ram
August 26 Lookouts vs. Tennessee Smokies – River City Auto
Visit www.milb.com/chattanooga for more information or to buy a ticket!
June 11, 2023
La Paz Summer Neighborhood Party
TVFCU is a pound sponsor of this family-friendly event put on by La Paz. They'll have live music, food & craft vendors, games & activities for the kids, and a resource fair. We'll see you there!
Location:
809 S. Willow St.
Chattanooga, TN 37404
Time:
1 p.m. to 4 p.m.
June 10, 2023
Chattooga River Festival
TVFCU is the presenting sponsor for this fun, outdoor event and invites anyone in the community to come! There will be music, food trucks, a vendor market, a cornhole tournament, a kayak paddle, fishing tournament, fish cook-off, and a kids area. Tickets are $5.00 per person and children 12 and under get in free! Visit www.chattoogarivergroup.org for more information or to sign up for any of the activities!
Location:
Trion Rec Area
82 Dalton St
Trion, GA
Time:
9 a.m. to 11 p.m.
June 9 - June 18 2023
Dalton/Whitfield NAACP Juneteenth Celebration
TVFCU is the top sponsor of all the wonderful Juneteenth celebratory events going on in June! There is a wide variety of events- something for everyone to enjoy! For more specific information on each event, please visit dwjuneteenth4.wordpress.com. We hope to see you there!
June 24, 2023
Athens Chamber Hosting Chipper Jones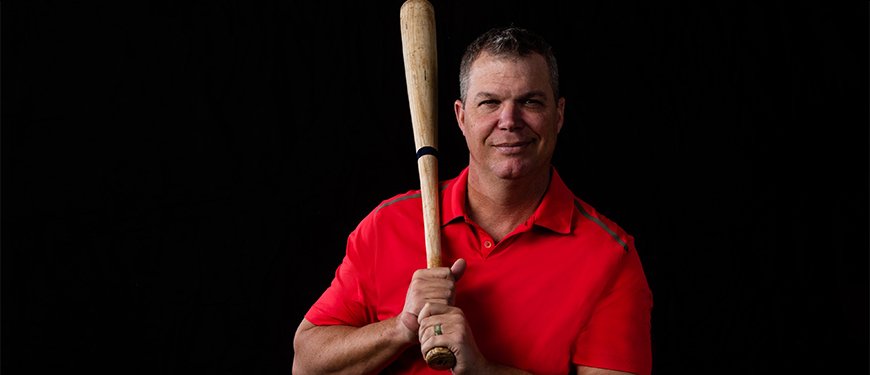 The Athens (TN) Chamber is excited to announce that Hall of Famer Chipper Jones will be the speaker for our 16th Annual Benefit in 2023. The event will be Saturday, June 24 at McMinn County HS.
Chipper spent his entire career with the Atlanta Braves and is one of the best baseball players in the history of the game. He was an 8 time All-star, 1999 MVP and was the only switch hitter in MLB history with an average of at least .300 with over 400 home runs. For tickets, visit http://www.itickets.com/events/470645.html or call the chamber at 423-745-0334.
Chipper Jones was a third baseman who spent his entire nineteen-year MLB career playing for the Atlanta Braves and all twenty-three years as a professional baseball player in the Braves organization after being the first overall pick of the club in the 1990 MLB Draft. Chipper is an eight-time All-Star, the 1999 National League MVP and 2008 National League Batting Champion. When his career was finished, Chipper had amassed the most RBIs in the history of baseball for a 3B and stands as the only switch hitter in the history of baseball to finish his career with a .300 average, .400 on base percentage and .500 slugging percentage, all while hitting 468 HRs. He retired in 2012, and after being raised in Pierson, FL and attending high school at the Bolles School in Jacksonville, he lives in Atlanta with his wife and family. He is the proud father to 7 healthy boys.
View All Events