Back to Blog
Naming Contest for Porcupine at Chattanooga Zoo
February 13, 2023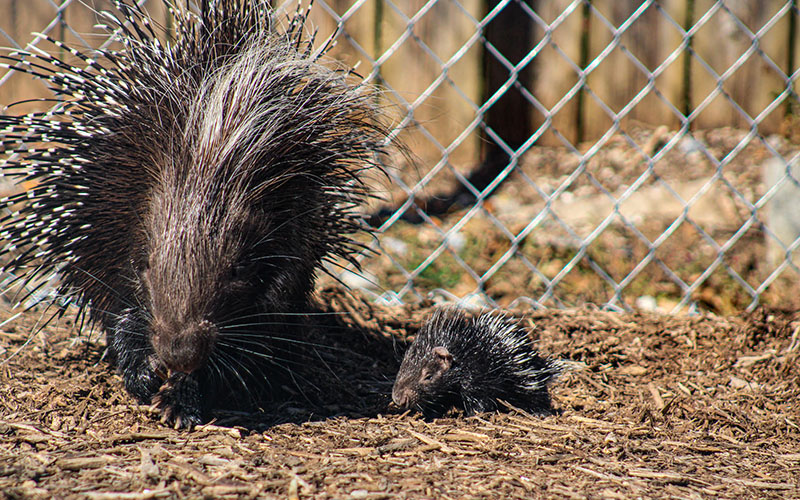 Please Note: As of 5 p.m. on Friday, February 17, we are no longer accepting name submissions for the porcupette. Please stay tuned to TVFCU's social media accounts where we will post the top four name submissions and allow the public to vote for their favorite.
Tennessee Valley Federal Credit Union is sponsoring the Chattanooga Zoo's new porcupine exhibit! Construction is planned to start on the exhibit in early 2023 as part of the Africa 2 expansion.
The zoo currently has one family of African Cape porcupines. Tommy and Pookie Prickles recently had their first daughter – Penny Prickles (which TVFCU personnel had the honor of naming.) Now, TVFCU and the Chattanooga Zoo are excited to announce that the Prickles family has a newborn female porcupette (the official term for baby porcupine), and we're accepting name suggestions from the public for the Prickles family's new little girl!
Submissions will close at 5 p.m. on Friday, February 17. After that, TVFCU's 500+ employees will vote to determine the best four names submitted. Then, TVFCU will host public polls on @tvfcu social media accounts to let the community decide which of the top four names will be chosen!
If your name is chosen, you will receive tickets to a special groundbreaking ceremony in March, and a year-long membership to the Chattanooga Zoo!
Contest Rules:
Only one name submission will be accepted per person
If multiple people submit the same name, whoever submitted first will receive credit for the idea
No late entries will be accepted
Entries must be submitted via the form above to be considered valid
The winner will be contacted via email, so please provide a valid email address you check regularly
The porcupine's name will be announced on March 1
TVFCU employees and members of the same household are NOT eligible to enter