Back to Blog
Enjoy Extra Cash Through Skip-A-Pay
November 14, 2019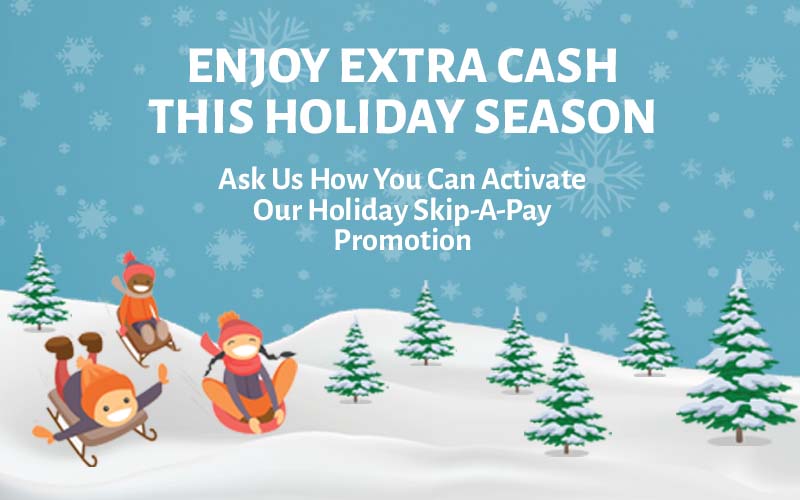 TVFCU has activated the Fall/Winter season promotion with the option to skip one loan payment during the November/December 2019 or January/February 2020 time frame. Enjoy a little extra cash during the Holidays.
Qualifying members must:
Loan(s) must not be more than 30 days past due and must have received 6 consecutive payments since the last extension or loan origination. The 6 payments must be the equivalent of 6 months of payments without any missed payments during the 6 months.
All credit union accounts must be in satisfactory status (no overdrawn accounts or loans over 30 days past due).
A $50.00 fee applies to each loan payment skipped (members can skip payments on multiple loans).
Loans not eligible for Skip a Pay are:
Real Estate Loans
Home Equity Loans
PayDay Loans
POP Loans/Buy Line Of Credit
Credit Cards
Commercial/Business Loans
Call 423.634.3600 to apply or visit a branch near you.
Learn more about Skip-A-Pay and qualification through our Loan Resources.