Founded in the Spirit of Cooperation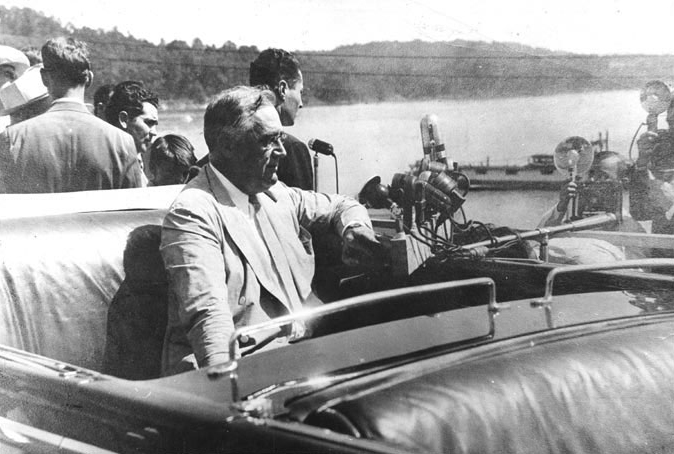 In 1934, President Franklin Delano Roosevelt signed the Federal Credit Union Act into law, authorizing the formation of federally chartered credit unions in all states. The purpose of the federal law was to make credit available and promote thrift through a national system of nonprofit, cooperative credit unions.
TVFCU was founded in 1936 as the Chattanooga TVA Employees Federal Credit Union a not-for-profit financial cooperative built upon the promise of "people helping people." Our field of membership included salaried TVA employees and their family members who worked in Chattanooga, TN.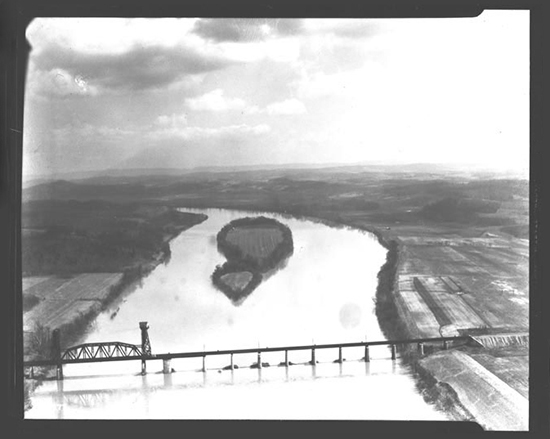 The credit union officially began on June 5, 1936 when 57 TVA employees pooled their resources of $500 to charter the organization under the Farm Credit Administration. The purpose of the credit union was to "promote thrift through a cooperative effort and enable members to borrow money for providential and beneficial uses".
After the Federal Credit Union Act was signed into law, the new Bureau of Federal Credit Unions was first housed at the Farm Credit Administration. Regulatory responsibility shifted over the years as the agency moved from the Federal Deposit Insurance Corporation to the Federal Security Agency, and then the Department of Health, Education and Welfare. In 1970, the Bureau became an independent federal agency when the National Credit Union Administration was formed to charter and supervise federal credit unions, and the National Credit Union Share Insurance Fund (NCUSIF) was also formed to insure credit union deposits. In the independent credit union spirit, the NCUSIF was created without tax dollars and capitalized solely by credit unions.
Finding a Home for Our Growing Family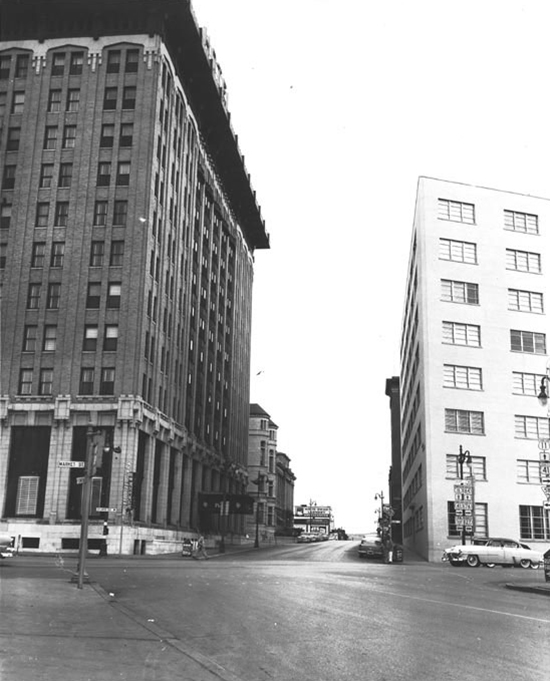 The credit union's initial operations were totally taken care of by volunteers elected by the membership. These elected volunteers took deposits over a desk and placed funds in a small lock box in a bottom desk drawer. Our security measures may have changed, but that same volunteer spirit exists today in a volunteer Board of Directors and Supervisory Committee.
In 1938 the Board hired its first employee, Nan Corbett. Martha Claxton was hired in 1940 with Dorothy Wilson joining the staff in 1943. R.O. Swisher was hired in 1954 as the credit union's first full-time office manager.
The credit union's first official office was located in the Pound Building in 1938 and moved into the James Building later that year. In 1953 the office re-located to the Old Post Office building and in 1953 moved to the Edney Building. In 1966 it moved to offices in the lobby of the Patten Hotel. In 1971 the Credit Union moved to a larger facility at 709 Chestnut Street and in 1978 the credit union built its own headquarters at 715 Market Street. Fast forward to 2015, the purchase of 535 Chestnut Street enabled a remodel and relocation of administrative offices by the year 2017.
Sharing the Wealth With Family, Friends and Neighbors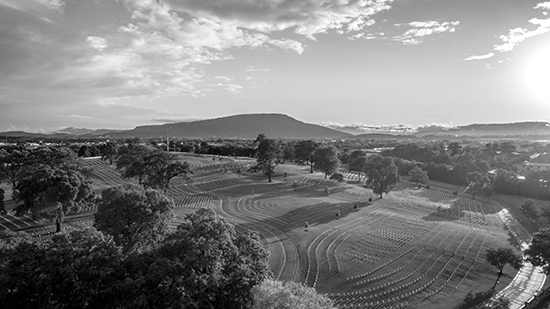 After a number of years operating only for salaried TVA employees and their immediate family members the Credit Union expanded its field of membership to allow TVA trades and labor hourly employees to join. Immediate family members of existing members living in the same household also became eligible to join the credit union. The credit union's membership consisted solely of these TVA employees and their family members until 1983 when it began adding Select Employee Groups (SEGs) outside of TVA.
In 1994 we changed our name to Tennessee Valley Federal Credit Union to better reflect our growing membership base, which included over 1200 SEGs throughout the Chattanooga and North Georgia area. In 2004 we applied for and received a community charter to serve the Southeast Tennessee Economic Development District that includes the following 13 counties surrounding Chattanooga, TN – Hamilton, Bradley, Polk, McMinn, Rhea, Bledsoe, Sequatchie, Meigs, Grundy and Marion counties in Tennessee and Walker, Catoosa and Dade counties in Georgia.
In 2022, TVFCU received approval to serve four additional counties in North Georgia- Chattooga, Gordon, Murray, and Whitfield, expanding our community to 17 counties in Southeast Tennessee and North Georgia. Today, Tennessee Valley Federal Credit Union serves more than 170,000 members from 23 branch locations. The credit union offers a wide array of cost-saving financial services through numerous delivery channels — all designed to meet the needs of our ever-growing membership.
TVFCU Growth
| Year | Assets | Deposits | Loans | Members |
| --- | --- | --- | --- | --- |
| 1936 | $5,295 | $5,884 | $5,087 | 269 |
| 1949 | $174,410 | $159,000 | $135,000 | 978 |
| 1959 | $2,400,000 | $2,100,000 | $1,400,000 | 2,500 |
| 1969 | $10,000,000 | $7,000,000 | $6,200,000 | 5,700 |
| 1979 | $85,000,000 | $64,000,000 | $36,000,000 | 21,000 |
| 1989 | $163,000,000 | $155,000,000 | $127,000,000 | 40,000 |
| 1999 | $285,000,000 | $254,000,000 | $198,000,000 | 67,000 |
| 2009 | $686,000,000 | $566,000,000 | $357,000,000 | 88,500 |
| 2013 | $989,062,331 | $865,965,186 | $521,940,364 | 105,762 |
| 2014 | $1,060,384,911 | $924,348,797 | $594,901,909 | 110,544 |
| 2015 | $1,150,019,072 | $999,814,472 | $683,587,105 | 117,217 |
| 2016 | $1,244,696,750 | $1,080,910,810 | $823,643,927 | 124,695 |
| 2017 | $1,351,271,375 | $1,163,747,908 | $986,382,643 | 133,048 |
| 2018 | $1,445,783,155 | $1,240,966,983 | $1,123,079,343 | 142,476 |
| 2019 | $1,594,768,530 | $1,365,989,597 | $1,223,264,503 | 150,355 |
| 2020 | $1,966,541,302 | $1,704,852,176 | $1,704,852,176 | 158,096 |
| 2021 | $2,320,296,502 | $2,038,845,922 | $1,482,648,386 | 166,975 |
| 2022 | $2,470,366,635 | $2,168,797,365 | $1,751,124,524 | 174,674 |