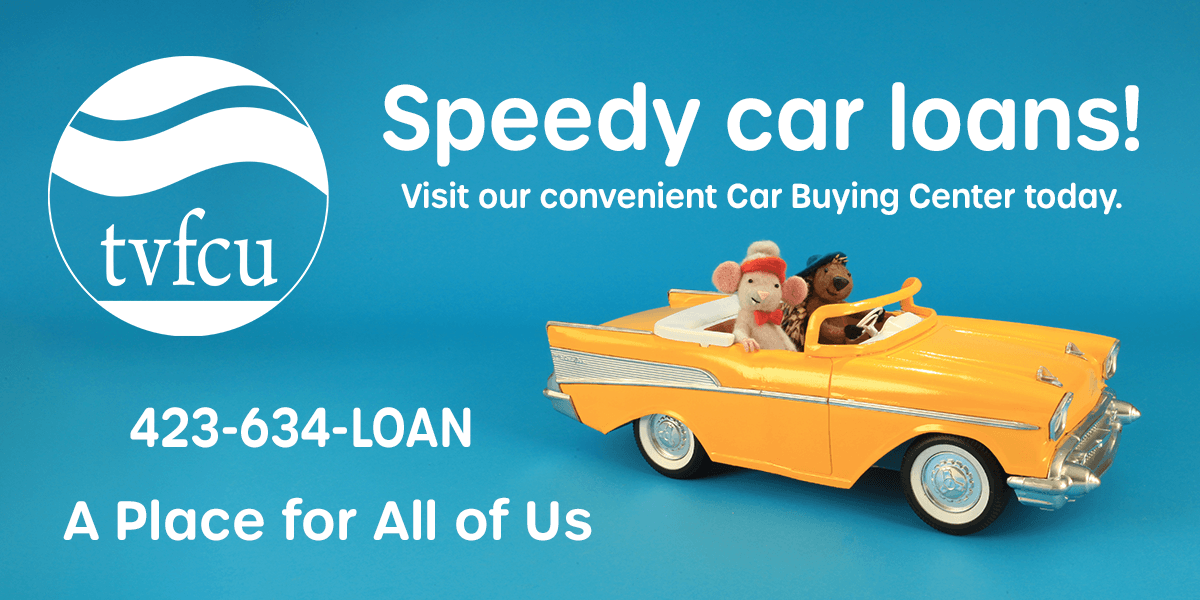 Shopping for a new car is fun, and we'd like to make the experience even better when you take advantage of our Car Buying Center! We've teamed up with specific contacts at our preferred dealerships that are committed to making your shopping experience totally smooth and awesome!
By visiting the Car Buying Center site, you can
Search for new and used vehicles
Get quotes from our dealer contacts
Search our network of dealers by vehicle make and dealership location
Apply for a loan
Check current rates
Estimate your new monthly payment with our loan payment calculator
And, of course, get some financing advice for your next purchase
Call and speak with a loan expert today at 423-634-LOAN or apply in minutes online.