CHATTANOOGA, Tenn. — After serving at the helm of Tennessee Valley Federal Credit Union (TVFCU) for 16 years, Blake Strickland, president and CEO, will retire at the end of July following a 37-year career at the Credit Union.
Strickland began his career at TVFCU as the organization's first marketing employee in 1978 and held several marketing and operational roles before becoming president and CEO in 1999. Under Strickland's leadership, TVFCU grew from $289 million in assets and 66,783 members to more than $1.1 billion in assets and more than 114,000 members.
Through his innovative guidance, TVFCU was the first financial institution in Southeast Tennessee to introduce dialogue branches to foster a better member experience. He added six branch locations to further meet member needs in the growing service area and renovated five branches. During his tenure, TVFCU gained community charter status from NCUA, allowing anyone who lives, works, worships, volunteers or attends school in the 13-county service area to become a member.
Throughout his career, he continually strived to give back to the community. He served on the boards of several organizations, including Volunteer Corporate Credit Union (VolCorp), Chattanooga Area Chamber of Commerce, United Way of Greater Chattanooga and Junior Achievement of Chattanooga. He was inducted into the Tennessee Credit Union Hall of Fame in 2013.
In preparation for his retirement, Strickland spent the past two years working with Todd Fortner, executive vice president, to ensure a smooth transition. In mid-June, the TVFCU board of directors unanimously voted to officially name Fortner as president and CEO, effective Saturday, Aug. 1.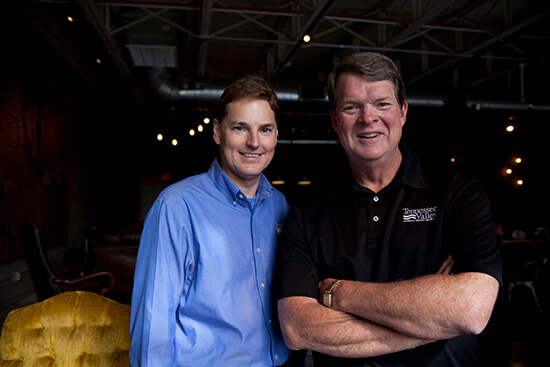 Fortner, a native Tennessean and Tennessee Tech University graduate, joined TVFCU in 2005 as chief financial officer after an extensive background in the financial services industry. Fortner began his career as a certified public accountant with Hazlett, Lewis and Bieter Certified Public Accountants in Chattanooga. Prior to joining TVFCU, he served as controller for First Financial Bank and as chief financial officer for AOD Federal Credit Union.
Fortner holds a Certified Chief Executive (CCE) designation from Credit Union Executives Society (CUES). He is active in the community and serves as the vice president of the board of directors for the Partnership for Families, Children and Adults.
"It has been a privilege to have worked with our dedicated board of directors and supervisory committee volunteers and to be just a small part of this tremendous staff that takes care of our members each and every day." said Strickland. "It is indeed an honor to pass the baton to Todd who I know will continue to enhance member service to help everyone live the life they love at TVFCU."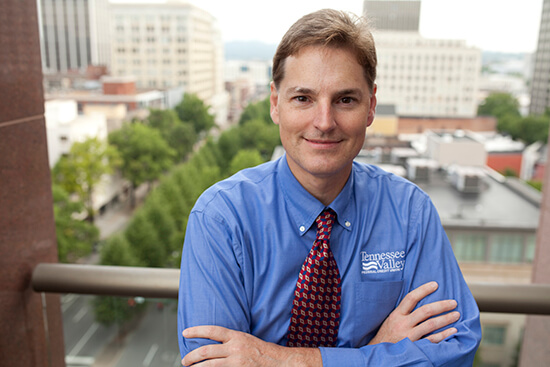 # # #