"Welcome Applicants..."
A personal message from
Todd Fortner, President/ CEO | Valerie Gifford, SVP Retail Operations | Dionne Jenkins, VP of Diversity & Inclusion
THE BENEFITS ARE ENDLESS
Members are not all the same ... our employees aren't either. We offer unique growth, training and inclusive work opportunities for all stages of career paths. This career portal is your gateway to see what makes TVFCU an award winning team!
LOOK NO FURTHER THAN TVFCU
We seek talented service professionals who embody our overall values and are passionate about serving our members. TVFCU opportunities have the potential to develop into satisfying careers that enable you to learn and grow, while helping your family, friends and neighbors improve their financial lives.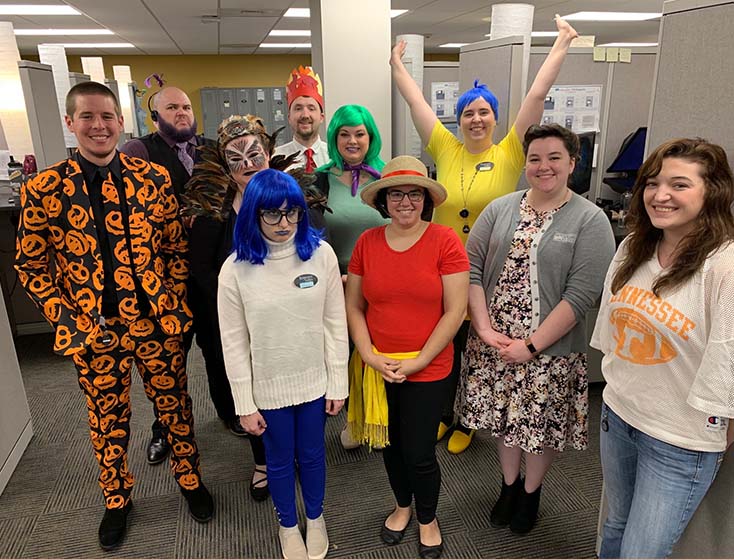 Culture
We are proud of the dynamic and comfortable work environment we have created at TVFCU. When combined with our visionary leadership, and the hard work of our dedicated team, continued success is sure to follow. That's why we are incredibly proud to be a top three Finalist in 2019 and winner in 2020 for the Chattanooga Times Free Press- Best of the Best- "Best Employers" in the Finance Category. As well as Winner of the "Best Places to Work"- EDGE Magazine awards for 2020 & 2021.
TVFCU branches are open and friendly, encouraging mutually beneficial encounters between staff and members. We strive to provide unparalleled service in a progressive environment, resulting in an enhanced member experience. By identifying needs and searching for solutions, we try to help every member live the life they love.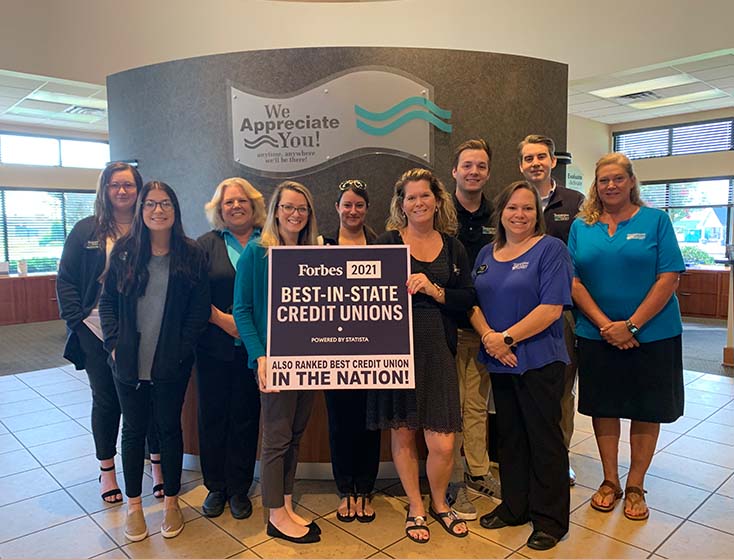 Mission
It is our mission to make every credit union encounter a delightful experience; to educate, train and empower our staff to exceed member expectations; to offer a menu of financial products and services personalized to fulfill the needs of a diverse membership; to preserve the best of yesterday's values and traditions while embracing technology that improves service delivery and adds value to membership; to make information available that members can use to make educated decisions; to embrace opportunities to serve the needs of small business; to ensure the long-term safety and soundness of the Credit Union.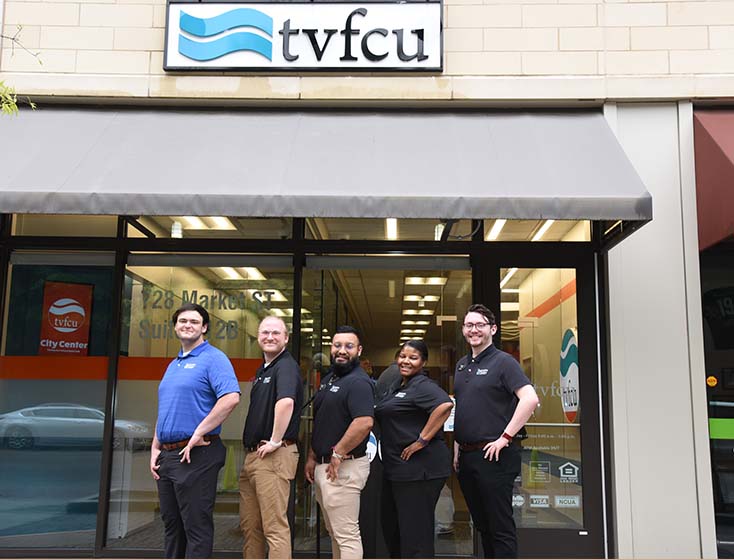 Commitment to Training
We are committed to making sure our staff is fully knowledgeable about our products and services. We offer an industry recognized operational training program for new employees, and they participate in a highly-interactive orientation program to gain perspective, recognize opportunities and learn what sets us apart from other financial institutions. In addition, our Online University provides employee training on a wide range of topics from industry specific regulations to computer knowledge.
OUR VALUES
Integrity | Honesty | Flexibility | Teamwork | Leadership | Accountability | Relationships
---
Why TVFCU?
TVFCU employees are rewarded, acknowledged and appreciated for taking care of our members. With a strong reputation, inclusive culture, and comprehensive benefits package, we help our employees get the most out of life. But don't take our word for it. Enjoy these employee conversations as they share their "Why TVFCU?" with our future candidates!
Home of the Nation's
Best Credit Union!
Why did TVFCU help
Swayyvo with his